Pet portraits painted in oils or acrylics on canvas, from your photographs. A painting of a loved dog, cat or horse is a wonderful gift for someone special. I also paint other commissions, see the painting below of bluebell woods.
Price will vary depending on the size and exactly what is required but start at £150.
Please contact me for more details and an estimate of price.
You can see more commissions here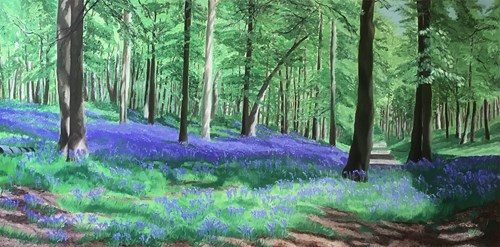 This oil painting was commissioned as an anniversary gift, it is 48 inches x 24 inches. These beautiful bluebell woods near Northampton and are owned and maintained by the recipient of the painting. I took many photos while the bluebells were at their peak in the spring.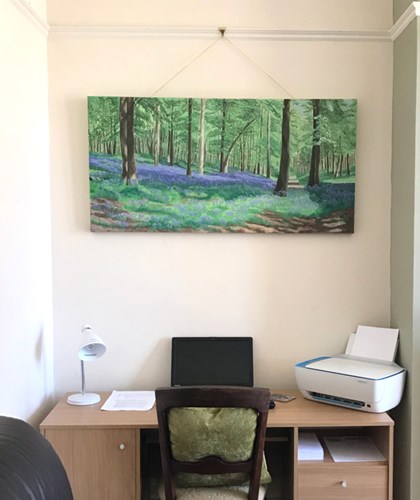 ' A little reminder of home whilst I'm working in our holiday home! Thank you so much. We both just love it !'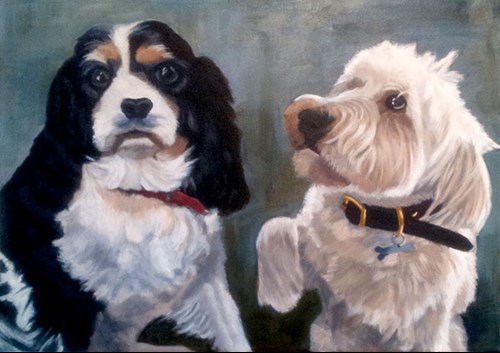 Pippa and Charlie
"Thank you for the amazing lifelike painting of my dogs Pippa and Charlie that you produced for my friend Anne who gave me the painting for my 70th birthday as a surprise gift, I was amazed that you produced such a fabulous likeness with just photos, it is on my wall and a constant comfort to me as Pippa has now crossed the rainbow bridge, keep up the good work and I would highly recommend your artwork." Sally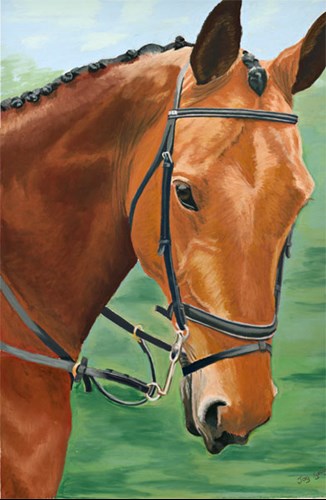 Lester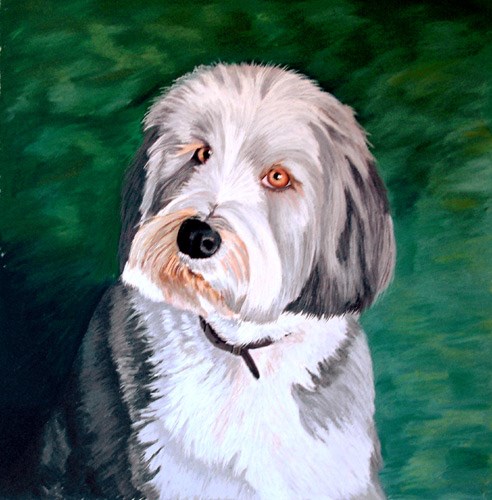 Purdey