Purple Swarovski Crystal Spiral Suncatcher
Purple Swarovski Crystal Spiral Suncatcher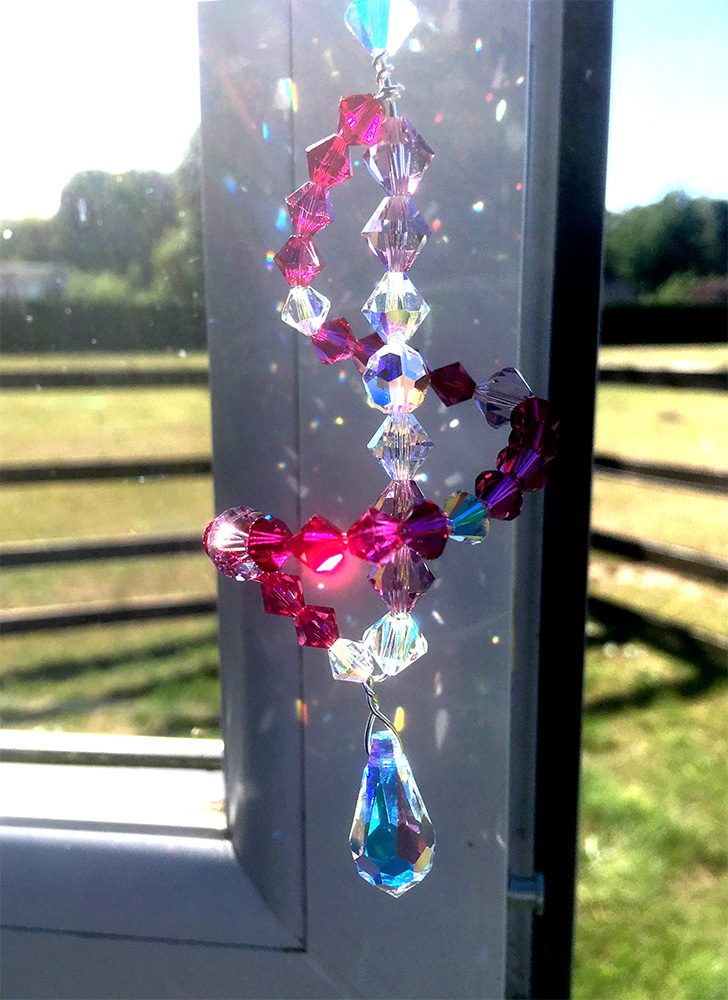 Sparkling crystal suncatcher to create rainbows around your room. Created with non tarnish silver plated wire strung with genuine Swarovski crystals in ruby, fuschia, light amethyst and clear Aurore Boreale and finished with a 22mm Swarovski Aurore Boreale teardrop pendant. It is attached to a silver coloured hanging ring with silver plated chain.
The crystal bicones will sparkle in the sun and the teardrop pendant will throw rainbows.
For maximum sparkle and shimmer I only use genuine Swarovski crystals from an authorized supplier.
The sun catcher measures 4 1/2 inches high by 1 1/2 inches at its widest part (12 cm by 4.5 cm)
Chain length is 11 inches (20cm), overall length (excluding hanging ring is 16inches (41cm)